Beyond Skyrim: Three Kingdoms (Original Game Soundtrack)
May 12, 2020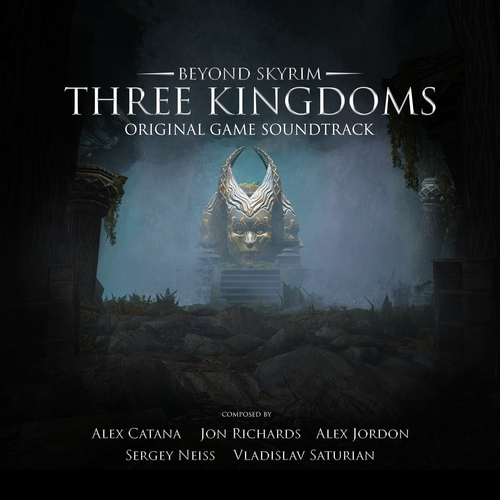 The Beyond Skyrim: Three Kingdoms Soundtrack is a collection of music meant to help shape the world of Tamriel known to so many fans of the Elder Scrolls series. The music contained within is split between the massively distinct provinces of High Rock and the Abecean Isles off the coast of Hammerfell. The album invokes a large variety of styles from a team of five different composers, and calls upon elements that will take the listener on a journey through the region's diverse landscapes and harrowing stories.
©Ⓟ 2020 Materia Collective LLC under exclusive license from Alex Catana, Jon Richards, Alex Jordon, Sergey Neiss, Vladislav Saturian
The Elder Scrolls and related properties are © Bethesda Softworks LLC. Materia Collective and its artists are in no way affiliated, associated, authorized, endorsed by, or in any way officially connected with Bethesda. Musical compositions are © Bethesda Softworks LLC and are used with the permission of ZeniMax Media Inc & PEN Music Group, Inc.
Track List & Credits
Beyond Skyrim: Three Kingdoms (Original Game Soundtrack) was made possible by the following individuals: