Multiplayer II: Co-Op
August 15, 2015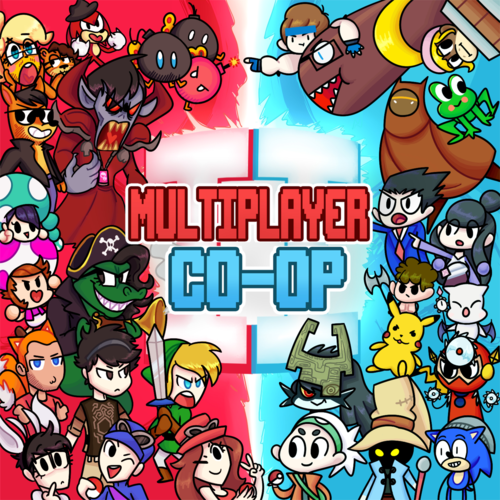 Multiplayer II: Co-Op is a collaborative video game music album, combining the work of over 50 musicians worldwide and cultivated from friendships across the internet. Multiplayer II's collection of video game music spans the past twenty years of gaming, featuring the music styles of jazz, progressive metal, electronica, funk, classical duets and much more. Like its predecessor, all profits generated from album sales go directly to Child's Play Charity Network. However, Multiplayer II carries with it a new theme: Teamwork and Collaboration. What you'll be listening to in these 26 unique tracks are not individually-made songs, but amazing concoctions of new friends, polar opposite musical styles, and even full-fledged bands working in unison. Every piece has the magic of another person; through this theme of collaboration, we have truly created one of the most unique collections of video game remix work around. In addition to crediting the arrangers who organized their pieces, we also have numerous guest soloists that have contributed to multiple songs. Please enjoy, support the love of video games & music, and help children in need of caring and fun environments during their toughest times.
©Ⓟ 2015 Multiplayer Charity under license to Materia Collective, LLC
Original songs © respective authors. Used with permission. All rights reserved.
Track List & Credits
Multiplayer II: Co-Op was made possible by the following individuals: