SPIRIT
October 05, 2017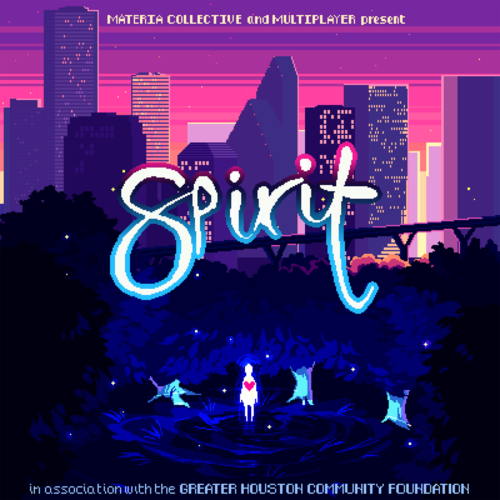 SPIRIT is a four-track EP raising funds and awareness for Hurricane Harvey relief. Each track was selected from a different iconic video game score and reflects a message of hope, perseverance, and community.
As an EP, SPIRIT grew from the collaborative effort of a core team of arrangers and nearly 100 musicians, some of whom are from areas directly affected by Hurricane Harvey. All proceeds for SPIRIT go towards the Hurricane Harvey Relief Fund, a branch of the Greater Houston Community Foundation.
©Ⓟ 2017 Multiplayer Charity / Materia Community / Materia Music Inc.
Undertale © Royal Sciences LLC, Final Fantasy VII and Final Fantasy properties © Square Enix Holdings Co., Ltd., Journey © Thatgamecompany, Pokémon Ruby and Sapphire and Pokémon properties © The Pokemon Company International. Materia Collective LLC and its artists are in no way affiliated, associated, authorized, endorsed by, or in any way officially connected to Square Enix, Thatgamecompany, or The Pokemon Company with respect to this album. Musical compositions are used with permission.
Track List & Credits
SPIRIT was made possible by the following individuals: