Timeline EP
September 20, 2017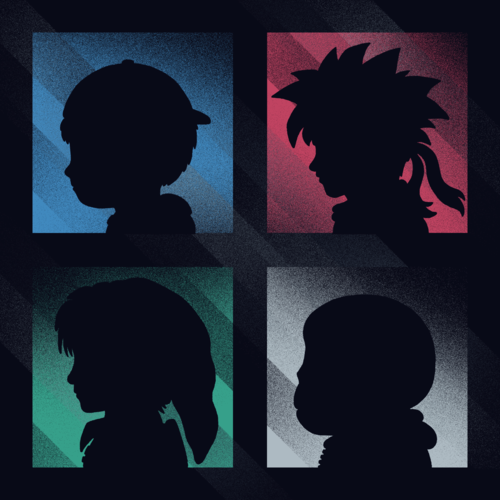 Let chiptune progressive rock duo Marshall Art and post-rock guru Cory Johnson take you on a remarkable journey through time with this video game arrangement EP.
The Timeline EP features music from the Legend of Zelda series, Earthbound, Chrono Trigger, and Undertale. Born out of a live collaboration at MAGFest 2016, these four songs have been rearranged, combining authentic NES hardware and effects-laden electric guitar to form chiptune rock epics unlike anything else out there!
©Ⓟ 2017 Materia Collective LLC under exclusive license from Cory Johnson, Mikhail Ivanov, Jeffrey Roberts
The Legend of Zelda: Ocarina of Time, The Legend of Zelda: Majora's Mask, and MOTHER/Earthbound properties are © 1998, 1994 Nintendo. Chrono Trigger is © 1995 Square Enix Holdings Co., Ltd, UNDERTALE® is a trademark of ROYAL SCIENCES LLC. Materia Collective LLC, Cory Johnson, Mikhail Ivanov, Jeffrey Roberts are in no way affiliated, associated, authorized, endorsed by, or in any way officially connected to the original developers and studios with respect to this album. Musical compositions are used with permission.
Track List & Credits
Timeline EP was made possible by the following individuals: