Multiplayer: A Tribute to Video Games
July 12, 2014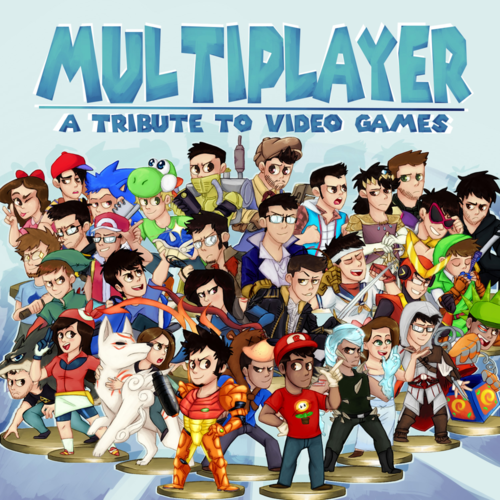 Multiplayer is a video game music charity album, consisting of 26 different alphabetically listed tracks from 26+ top-notch musicians, with total proceeds going to Child's Play Charity. The project, co-directed by Ro 'Swiggles1987' Panuganti and David Russell, was coordinated to where each musician/musician group was assigned a random alphabet and in a single month the team arranged, composed, recorded, and produced this record. Stylistically, the musicians range from rock, electronic, classical and orchestral, metal, jazz, funk, and more. We are all driven with the simple goal: Raise money for Child's Play Charity and bring awareness and excitement to the VGM community. A culmination of friendships, teamwork, creativity, and a love of video games, Multiplayer is more than an album but a collection of unprecedented works that any gamer and music lover will enjoy.
©Ⓟ 2014 Multiplayer Charity under license to Materia Collective, LLC
Original songs © respective authors. Used with permission. All rights reserved.
Track List & Credits
Multiplayer: A Tribute to Video Games was made possible by the following individuals: