Joggernauts: Tunez From The Moonz
October 11, 2020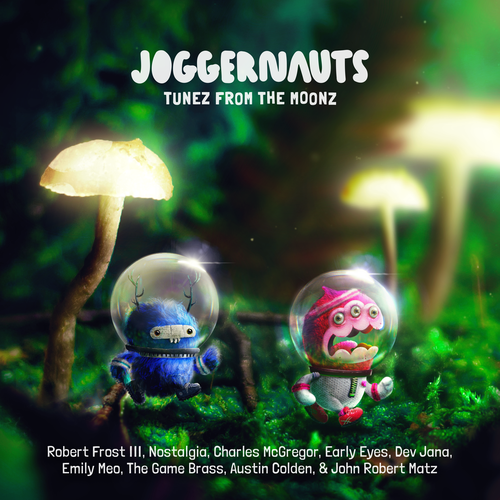 Joggernauts launched my career. I am very grateful to everyone who's played it since launch and really wanted to give something fun to the fans.
The album consists of songs that never made it in the game. We had grand plans to do a team vs. team battle system, a training center for practice, and more moons but scope killed all that. But the music was just sitting there and I still really liked it. There was also a few tunes that were added to the game late and never got released on the original soundtrack. We did free DLC which added 3 new levels and guest characters from West of Loathing, Runbow, and Bit.Trip Runner.
There's also a bunch of remixes of tracks that were on the original soundtrack.
I've always wanted a project that I could work on with all the friends I've made over the years at different industry events. I'd love to do more. It was a great experience, really loved how much heart everyone put into their songs.
Joggernauts plot points revolve around 3 different moons (Splizorp, Plazip, and Zlopari). That's why it's called Tunez from the Moonz. Also Zs are fun to throw on the end of words.
-- Robert Frost III
©Ⓟ 2020 Materia Collective LLC