Glory to Metal (A Symphonic Metal Tribute to NieR: Automata)
February 27, 2018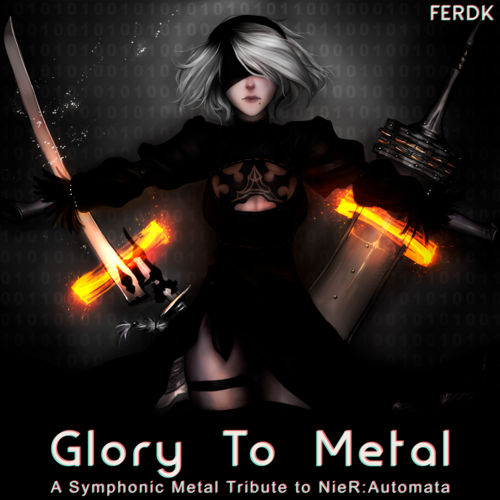 Glory To Metal features a selection of music from Keiichi Okabe's critically acclaimed soundtrack to one of 2017's sleeper hit games, NieR:Automata.
Reimagined into a Symphonic Metal style, these arrangements combine the hard-hitting drums and heavy guitars that define the metal genre with cinematic orchestral layers to achieve a huge, bombastic sound.
NieR:Automata was a game I heard a lot about when it was released, but felt it may not have been for me. Fortunately, I fixed that mistake in judgement a few months later when I decided to play it and see for myself. I didn't know what I was getting into, but quickly became fully immersed into the game's world and its exploration of the human condition. Immediately after fully completing the game, I felt the urge to do something with the music, and given its heavy orchestral work it was a perfect fit for my bombastic, symphonic metal style. Battles are always an easy choice when it comes to metal, but I felt I wasn't tapping into the full potential of the game's musical range, so I added two more tracks that stood out to me for the ambience they create when they're featured in the game.
I hope listeners enjoy these songs reimagined for electric guitar and orchestra, and feel transported back into Yoko Taro's world."
©Ⓟ 2018 Materia Collective LLC under exclusive license from Fernando Ariel Carabajal