The Hit Points
June 29, 2018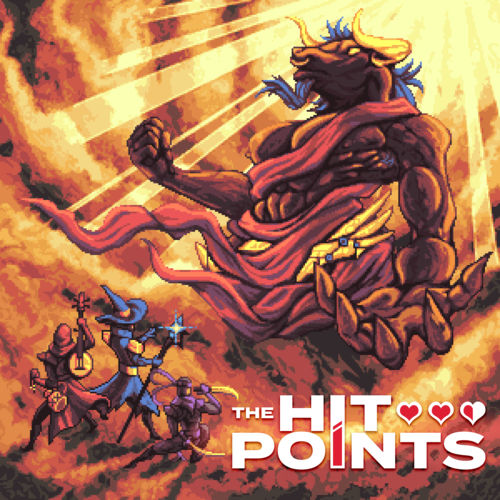 The Hit Points debut blend of high-energy bluegrass and soothing acoustic arrangements from Final Fantasy, Mario, Sonic, Skyrim, and more.
The Hit Points are pleased to present their debut self-titled album that offers a unique blend of live high-energy bluegrass and soothing acoustic arrangements of fan-favorite video game music. Featuring bluegrass performers Eli Bishop and Matt Menefee and a number of guest artists and soloists, The Hit Points brings listeners the bluegrass game music album they never knew they needed.
"Bluegrass was a huge part of our musical upbringings, but we've been continually inspired by the music in videogames," comment The Hit Points founders Eli Bishop and Matt Menefee.
"While playing videogames, it'd be common to grab an instrument and play along to the music in games like Castlevania or Pokémon. I suppose combining Bluegrass and videogame music seemed like a natural progression under those circumstances. The instruments used in a traditional bluegrass ensemble are extremely versatile and we wanted to demonstrate that by merging our passion for videogame music with those instruments to create a unique project that has never been done before."
© 2018 Materia Collective LLC
Ⓟ 2018 Materia Collective LLC under exclusive license from Southern Dragon, LLC
Materia Collective LLC and its artists in no way affiliated, associated, authorized, endorsed by, or in any way officially connected to Nintendo with respect to this album. Musical compositions © respective owners and are used with permission. Mechanical licensing facilitated by re:discover, Inc. d/b/a Loudr. All Rights Reserved.
Track List & Credits
The Hit Points was made possible by the following individuals: