Sonic Mania Remixed
November 14, 2017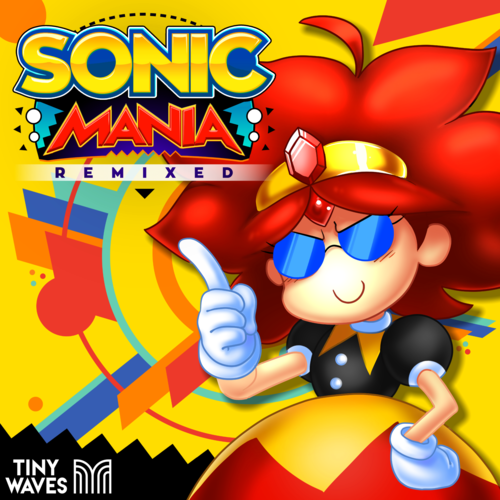 Tiny Waves proudly presents the definitive Sonic Mania remix album, featuring an All-Stars lineup of Hard-Boiled EDM takes on the iconic soundtrack by Tee Lopes.
©Ⓟ 2017 Materia Collective LLC under exclusive license from Tiny Waves
Sonic Mania and related Sonic properties are © SEGA. Materia Collective LLC, Tiny Waves, and respective artists featured on this album are no way affiliated, associated, authorized, endorsed by, or in any way officially connected to SEGA with respect to this album. Musical compositions are © 1993-2017 SEGA and are used with permission. Mechanical licensing facilitated by re:discover, Inc. d/b/a Loudr.
Track List & Credits
Sonic Mania Remixed was made possible by the following individuals: