Resurrection of the Night (Music from "Castlevania: Symphony of the Night")
October 30, 2017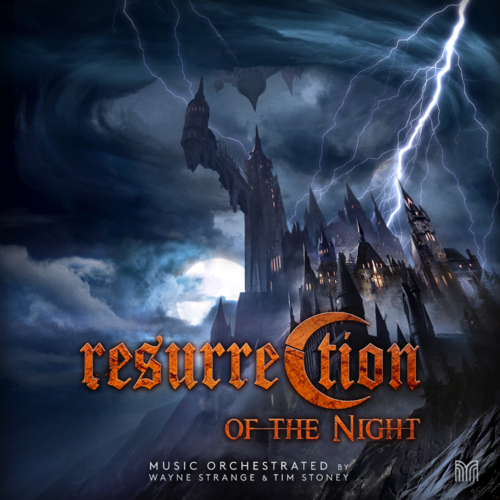 Materia Collective is pleased to present Resurrection of the Night, an ambitious 13-track re-imagining of the classic Castlevania: Symphony of the Night soundtrack for orchestra just in time for Halloween. Featuring Michiru Yamane's beloved compositions transformed into orchestral masterpieces by arrangers Wayne Strange (Video Games Live, Zelda Reorchestrated) and Tim Stoney (Zelda Reorchestrated), Resurrection of the Night is fully licensed and available for pre-order as of today!
A follow up album titled Resurrection of the Night: Alucard's Elegy will also be coming to Kickstarter next week to fund all-new live orchestra and choir recordings for release on CD and vinyl. Alucard's Elegy will offer a second inverted castle for listeners to explore.
"The music from Richter's castle will be laid before you with Resurrection of the Night," notes arranger and producer Wayne Strange. "We intend to delve deeper into the anguish that Alucard must endure with Alucard's Elegy. Because we would be moving into more story-driven material we would like to make this experience a truly authentic one. That means hiring a professional choir, and, if our dreams are fully realized, a symphony orchestra. But enough talk, have at you!"
©Ⓟ 2017 Materia Collective LLC
Symphony of the Night and Castlevania properties are © 1997 Konami. Wayne Strange, Tim Stoney, Materia Collective LLC, and their artists are in no way affiliated, associated, authorized, endorsed by, or in any way officially connected to Konami with respect to this album. Musical compositions are used with permission.
Track List & Credits
Resurrection of the Night (Music from "Castlevania: Symphony of the Night") was made possible by the following individuals: