Remastered Soundtrack: Final Fantasy Mystic Quest
October 26, 2018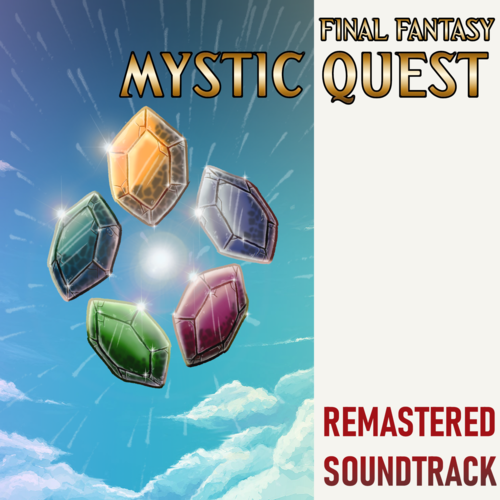 The soundtrack to Final Fantasy Mystic Quest is a cult classic. The music from this game has stuck with me since I was a child. The blend of rock, jazz, and delightfully cheesy synths was probably the best part of the game! It's widely accepted that Mystic Quest isn't exactly the best title in the franchise, but the music more than makes up for the lack of anything else. With this album being from my "Remastered" series, I wanted to stay as true to the original as possible, while still adding in some flair for a modern twist. No additional original material was written, performers sometimes took the liberty of a solo here and there; for the most part, this is the same soundtrack that we all fell in love with. I hope you enjoy this album as much as I did making it!
© 2018 Materia Collective LLC
Ⓟ 2018 Materia Collective LLC under exclusive license from Sean Schafianski
"Final Fantasy"® is a registered trademark of Square Enix Holdings Co., Ltd.. Musical compositions are © 1994 Square Enix Holdings Co., Ltd. and are used with permission. Masters are © 2016 Sean Schafianski and under license to Materia Collective, LLC. All rights reserved.
Track List & Credits
Remastered Soundtrack: Final Fantasy Mystic Quest was made possible by the following individuals: