Prescription for Sleep: Game Music Lullabies, Vol. I (Remastered Version)
May 18, 2018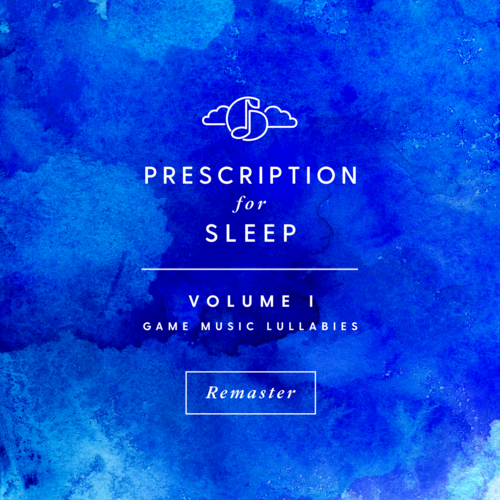 Prescription for Sleep: Game Music Lullabies celebrates four years of game music turned into jazzy lullabies to sleep and relax to. Enjoy remastered versions of the the tracks that started it all alongside two bonus tracks exclusive to this re-issue, a new arrangement from Final Fantasy VIII and an original composition from GENTLE LOVE.
© 2018 Materia Collective LLC
Ⓟ 2018 Materia Collective LLC under exclusive license from Scarlet Moon Records and GENTLE LOVE
Games are © their respective owners. Materia Collective LLC, Scarlet Moon Records, and their artists are in no way affiliated, associated, authorized, endorsed by, or in any way officially connected to the game developers or publishers with respect to this album. Musical compositions are used with permission. Mechanical licensing facilitated by re:discover, Inc. d/b/a Loudr. The Prescription for Sleep brand is a trademark of Mission One, LLC and GEM Impact Co., Ltd. and has been used with permission.
Track List & Credits
Prescription for Sleep: Game Music Lullabies, Vol. I was made possible by the following individuals: