Piano Collections: Pokémon Green
November 10, 2017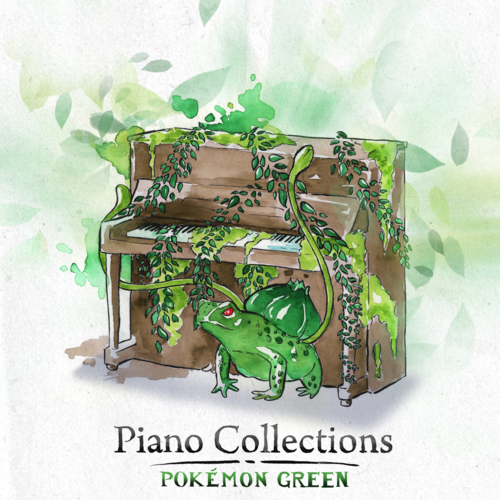 We aimed to produce a single Pokémon Red/Blue/Yellow/Green album that captures the music of the first series of Pokémon games in piano form -- and in true Pokémon form, we're letting you choose your starter!
Piano Collections: Pokémon Red/Blue/Green/Yellow each contain the entire soundtrack from the first generation of Pokémon games, beautifully reimagined for solo (and dueling) piano!
©Ⓟ 2017 Materia Collective LLC
Pokémon is © 1996 The Pokémon Company. Trevor Alan Gomes, Kyle Landry, Materia Collective LLC and its artists are in no way affiliated, associated, authorized, endorsed by, or in any way officially connected to The Pokémon Company with respect to this album. Musical compositions are used with permission. Mechanical licensing facilitated by re:discover, Inc. d/b/a Loudr. All rights reserved.
Track List & Credits
Piano Collections: Pokémon Green was made possible by the following individuals: