Noises from Shibuya
July 27, 2021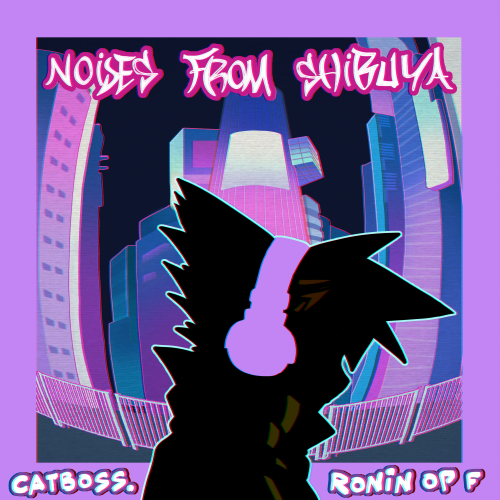 Ronin Op F and Catboss. team up to bring fresh re-arrangements of songs from The World Ends With You just in time for the launch of the sequel game Neo: The World Ends With You, with a focus on collaboration and fusion of genre within each track.
An eclectic tribute to the game's sound, this vocal remix album combines 80s-90s prog, funk, and electronic influences that takes you back to the competition of The Reapers' Game. Are you worthy enough to be rewarded in the afterlife?
©Ⓟ 2021 Materia Music Inc. under exclusive license from Ronin Op F, Catboss.
すばらしきこのせかい/The World Ends With You © 2007, 2018 SQUARE ENIX CO., LTD. Materia Music Inc. and its artists are in no way affiliated, associated, authorized, endorsed by, or in any way officially connected to Square Enix with respect to this album. Musical compositions are © 2007 Square Enix and are used with permission. All Rights Reserved.
Track List & Credits
Noises from Shibuya was made possible by the following individuals: