Jazz Arrange Version: NieR Gestalt & Replicant, Vol. I
October 03, 2018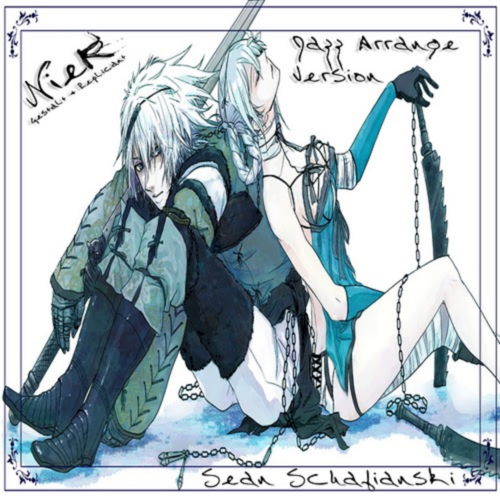 After the unexpected attention that the first volume got, I was compelled to make a volume two! I'm always delighted to revisit the NieR series, so making this album was a no-brainer. I'm glad that people enjoy these albums as much as I enjoy making them!
© 2018 Materia Collective LLC
Ⓟ 2018 Materia Collective LLC under exclusive license from Sean Schafianski
NieR: Automata is a registered trademark or trademark of Square Enix Co., Ltd. Musical compositions are © Square Enix Holdings Co., Ltd. and are used with permission. All rights reserved.
Track List & Credits
Jazz Arrange Version: NieR Gestalt & Replicant, Vol. I was made possible by the following individuals: