Dank EP (Music from "Donkey Kong")
April 20, 2017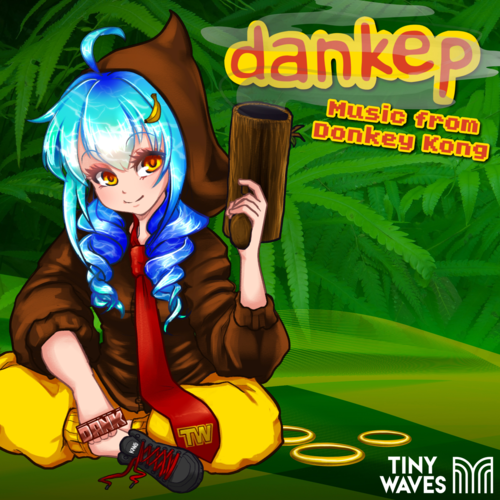 Tiny Waves brings you a Donkey Kong tribute album like no other: everything about "Dank EP" is a joke... except the music.
©Ⓟ 2017 Materia Collective LLC under exclusive license from Tiny Waves
Donkey Kong Country, Donkey Kong Country 2: Diddy's Kong Quest, Donkey Kong 64 and related properties are © Rare, Microsoft Studios, and Nintendo. Materia Collective LLC and Tiny Waves are in no way affiliated, associated, authorized, endorsed by, or in any way officially connected to Microsoft and Nintendo with respect to this album. Musical compositions are © 1994, 1995, 1999 Microsoft and Nintendo and are used with permission. Mechanical licensing facilitated by re:discover, Inc. d/b/a Loudr.