Ceress and Orea (Original Game Soundtrack)
May 01, 2018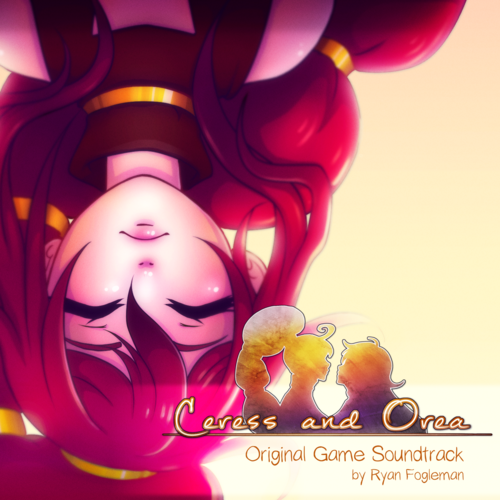 "Ceress is sentenced to death, because she's in love with the 'wrong' person. But stubborn as she is, she calls out to an old deity, demanding a chance to change this unrighteousness. After Ceress is sentenced to death, she's thrown into an abyss. As she awakens she finds herself within a cave system, which soon turns out to be the realm of an old deity. Ceress will have to prove herself worthy by traversing this death realm and solving the puzzles ahead of her, to finally get back into the world of the living and to return to her love Orea. Ryan Fogleman's soundtrack for Ceress and Orea blends contemporary classical with ambient and electronic music to portray the tribulations of Ceress' journey, as well as her memories of her time spent with her love. As Ceress travels throughout the realm she has been thrown into, the music both complements the visual atmosphere of the world and foreshadows the mysteries and dangers that she will face on her journey to reunite with Orea. With instrumentation ranging from solo piano and strings to synthesizers created from a sampled recording of water droplets, the Ceress and Orea score features an impressionistic, colorful sound-world that contorts and flows in tandem with Ceress' journey through the death realm."
My first work with Plueschkatze was when we teamed up for the Indie Game Maker Contest 2017, where we entered "Dear Edwin", a short detective adventure game with a jazzy, big bang/swing soundtrack. After we finished up Dear Edwin in late 2017, Plueschkatze started planning her next project - an intimate, beautiful love story with adventure and puzzle elements. When I heard about the concept for Ceress and Orea, I knew that it needed a score that was touching and gripping without being overly grandiose - since there are relatively few named characters in the game, there was a lot of opportunity to write leitmotifs and focus on the detailed musical representation of every area and character, as well as the relationship between the titular women Ceress and Orea.
A great deal of the inspiration for the Ceress and Orea score came from Gareth Coker's soundtrack for Ori and the Blind Forest, as well as the work of Yuji Nomi, Joe Hisaishi and Darren Korb. The overall atmosphere of the game lent itself to music that wasn't particularly bombastic - aside from a few tracks featuring full orchestra, much of the score is set with solo piano, small string ensembles, and atmospheric synthesizer patches. With Ceress and Orea, I wanted to create music that payed homage to the sorts of atmospheric, mystical games and films that I've always held dear. I hope you enjoy experiencing Ceress and Orea, as well as its soundtrack!
© 2018 Materia Collective LLC
Ⓟ 2018 Materia Collective LLC under exclusive license from Ryan Fogleman
Track List & Credits
Ceress and Orea (Original Game Soundtrack) was made possible by the following individuals: