Card of Darkness (Original Game Soundtrack)
September 19, 2019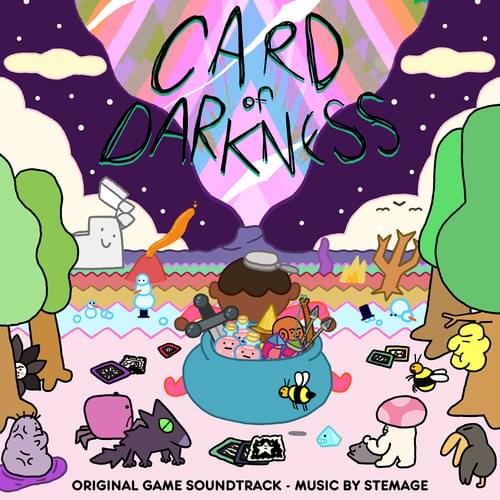 Card of Darkness is a hand-painted adventure designed around an accessible, minimalist, card game core—brought to you by Zach Gage (Ridiculous Fishing), Pendleton Ward (Adventure Time), and Choice Provisions (BIT.TRIP). Cast powerful spells, slay fantastical monsters, discover ancient secrets, and ultimately save the world—just by picking up the right cards.
The music of Card of Darkness is inspired by our favorite retro RPGs, Switched-On synth experiments, fits of danger and wonder, and the innocence of early drum machines. Card of Darkness may have a colorful aesthetic, but don't let that fool you: the world is in grave danger, and desperately needs a hero. Good thing you're a hero, right?
May the music of Card of Darkness guide you on this undertaking, and tell the Voidwolf we said hello.
Love, Stemage
Card of Darkness is available on Apple Arcade.
©Ⓟ 2019 Materia Collective LLC under exclusive license from Stemage
Track List & Credits
Card of Darkness (Original Game Soundtrack) was made possible by the following individuals: