At the End of Time: A Tribute to Chrono Cross & Chrono Trigger
May 08, 2018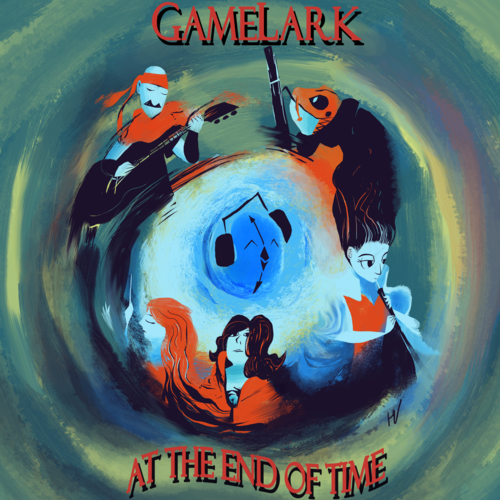 Embark on a journey through space and time with GameLark's fan tribute album At the End of Time. The GameLark musicians present seventeen fresh takes on the critically-acclaimed music composed by Yasunori Mitsuda and Nobuo Uematsu for the Chrono Trigger and Chrono Cross games.
"Our goal with At the End of Time was simple," says album producer Allen Brasch. "We wanted to offer listeners a unique, memorable journey whether they've experienced these games or not. The album art also hints that no matter who you are, you are going to be pulled into this adventure, and you might not be the same when it ends."
Expect a wide array of genres on the album including surf rock, dance music, prog metal, orchestral and many more. The album features plenty of twists and turns, keeping listeners on their toes for a whole hour of music. Are you ready to embark?
©Ⓟ 2018 Materia Collective LLC under exclusive license from GameLark
Chrono Cross and Chrono Trigger properties are © 1995, 1999 Square Enix. Materia Collective LLC, GameLark, and its members are in no way affiliated, associated, authorized, endorsed by, or in any way officially connected to Square Enix with respect to this album. Musical compositions are © 1995, 1999 Square Enix and are used with permission. Mechanical licensing facilitated by re:discover, Inc. d/b/a Loudr.
Track List & Credits
At the End of Time: A Tribute to Chrono Cross & Chrono Trigger was made possible by the following individuals: