Video Game LoFi: Nier: Automata
February 11, 2022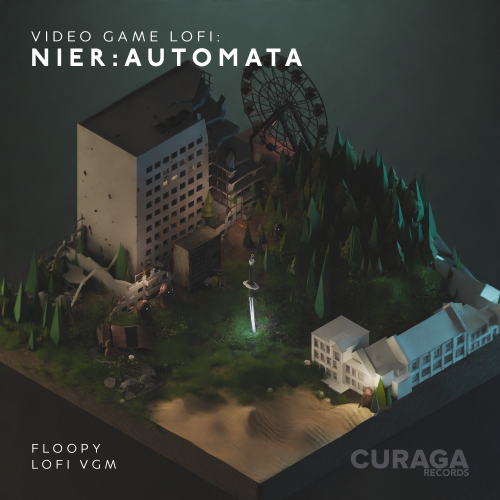 "For the Glory of Lo-Fi"
Floopy brings us their first Lo-Fi album inspired by Yoko Taro's NieR: Automata. Boasting ten emotionally charged tracks, Video Game LoFi: NieR: Automata is the perfect album for LoFi Hip Hop and VGM fans alike. Songs featured on the album include 'Vague Hope' with vocalist Tiggs, 'Amusement Park' with Save Point, and 'Treasured Times'.
"I wanted to add my own touch to these tracks while highlighting what makes them so special in the first place. This was my first time working in this genre and it was incredibly fun fitting the pieces of the puzzle together." - Floopy
©Ⓟ 2022 Curaga Records / Materia Music Inc.
NieR: Automata is a registered trademark or trademark of Square Enix Co., Ltd. Musical compositions are © Square Enix Holdings Co., Ltd. and are used with permission. Sound Recordings © 2022 Materia Music Inc. LOFI VGM is a trademark or registered trademark of MATERIA MUSIC INC. All Rights Reserved.
Track List & Credits
Video Game LoFi: Nier: Automata was made possible by the following individuals: