Hearts of Light
June 04, 2019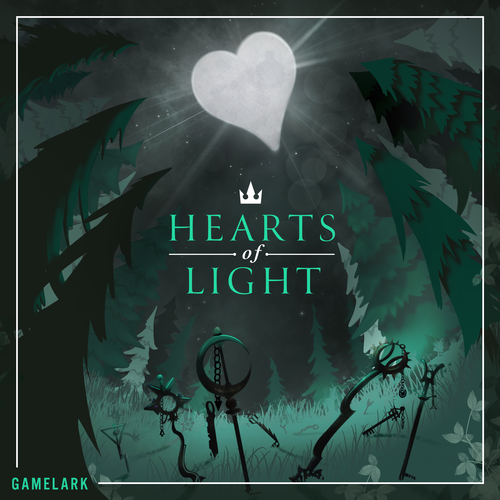 Undertake a true journey of the heart with GameLark's fan tribute album Hearts of Light. The GameLark team brings to life fifteen heartfelt arrangements from the famed Kingdom Hearts franchise, composed by the masterful Yoko Shimomura, Utada Hikaru, and Tsuyoshi Sekito.
Album producer Ro Panuganti shares: "Each musician goes above and beyond to present central themes of friendship, bravery over darkness, and adventure, through expressive performance and surprising arrangements."
GameLark brings a plethora of genres, styles, and attitudes, with elements of classical music, traditional eastern music, big band jazz, heavy metal, and fusion, all woven into this adventurous album. By combining our dedication, teamwork, and creativity, we present to you our most magical work yet.
©Ⓟ 2019 Materia Collective LLC under exclusive license from GameLark
KINGDOM HEARTS is © 2002 Disney/Square Enix. Materia Collective LLC, GameLark, and artists on this album are no way affiliated, associated, authorized, endorsed by, or in any way officially connected to Disney/Square Enix with respect to this album. Musical compositions are used with permission. All Rights Reserved.
Track List & Credits
Hearts of Light was made possible by the following individuals: